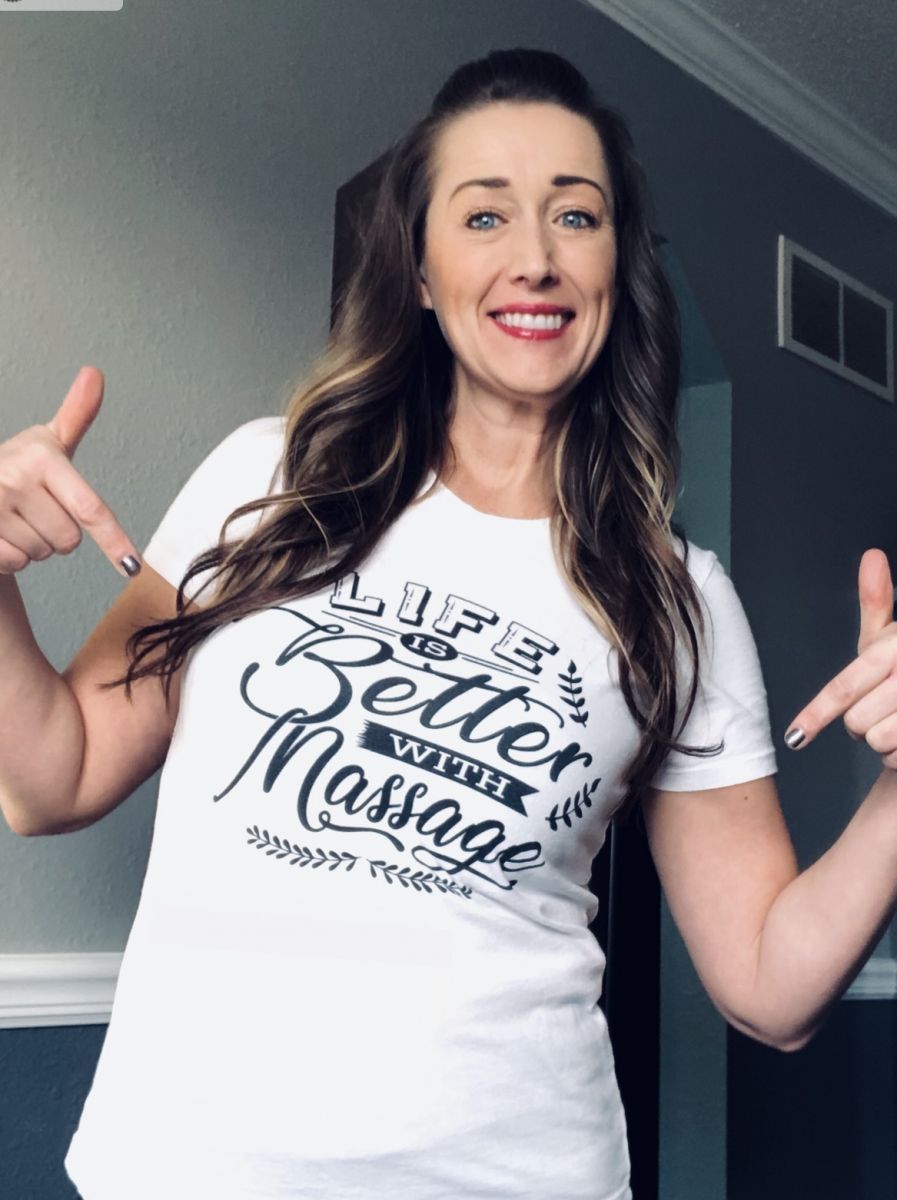 My name is Summer J Robinson. After much thought about how to start my "about the author" page I felt very conflicted. So many of my close collegues and business professionals said to keep it out, so I did some soul searching and this is the conclusion I came to. If this offends you I'm sorry but this is me and I'm just going to say it! I'm a child of God, wonderfully and uniquely made. Wow, that felt good and if you're still reading I'm sure your smiling and wondering why I had to soul search that one!! Yes, He is in all aspects of my life and that directly reflects my work.
I'm also a devoted wife to my husband, Jeff of 17 years. He has encouraged me throughout my career as a massage therapist but is saddened that he isn't on the receiving end as often as he would like. I'm also grateful to my three beautiful children, ages 18, 15, and 13. They teach me new things about myself on a daily basis and make me see things through their eyes….which are most often simpler than mine. These little blessings are the reason that I want to make our world a more peaceful and loving place. I believe we can do that with massage. We live in Illinois where my husband's family resides. I currently work as an independant contractor out of Michelles Massage Therapy in O'fallon, Il. I've been practicing for 22 years and my love for Massage keeps growing. My goal is to one day own my own spa and continue practicing well into the my retirement years.
I'm originally from Michigan where my family still resides. I graduated from The Flint School of Therapeutic massage in Flint, MI. (www.fstm.com) My time here was spent divulged in Swedish massage application, polarity, reflexology, sport massage, trigger point therapy, muscle isolation techniques, myofacial release and basic shiatsu. My passion was set afire and I fell in love with this profession. I was hungry for more knowledge and proceeded to enroll in the advanced study course. I received comprehensive training in musculoskeletal anatomy, touch for health techniques, advanced myofacial techniques, craniosacral therapy and business practices and ethics. While going through the advanced study course I stayed on at FSTM as a student teacher helping the new generation of massage therapists gain perspective into their new career choice.
My career had been born and I was excited and nervous to start my practice. My first job was at The Body Therapy Center in Birch Run, Mi. which happened to be owned and operated by my mother, Lana McNiel, CNMT, ND. I also worked at a local herb shop called Healthy Habitz. But then I met my husband, and the whirl wind began. We dated, eventually married, and moved to where we are now.
My passion for this career has led me to help many people with chronic pain and encourage them on their journey to wellness. Let your journey begin.